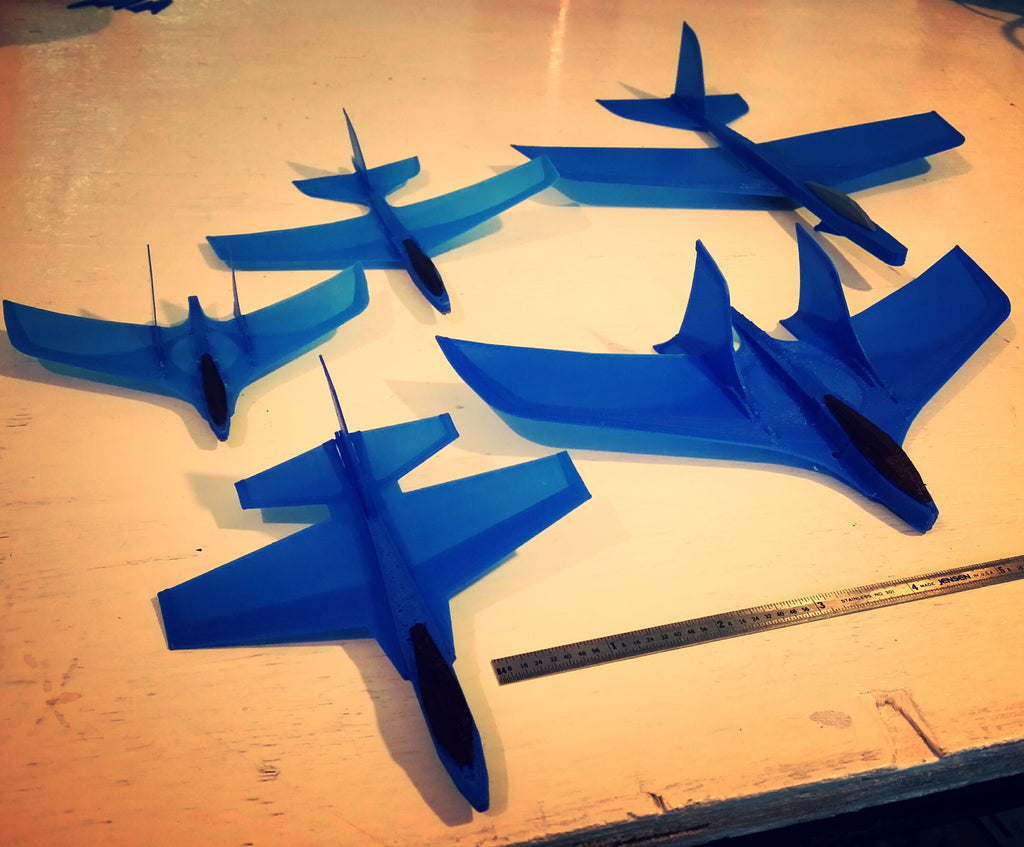 100MM bed collection Digital Download.....Great gliders in 100mm or less!!!
$4.99
Great flyers, these models can be built on smaller printers without sacrificing fun! 
The latest Clean, Unbranded STL files and build instructions for the  Stratos D100, Stingray 100,  mini-Stratos, mini-Stingray, mini-Monarch, and the legendary mini F47.  Includes 2 large (195mm wingspan) models that print from pieces on a 100mm bed.
These aren't just scaled down planes, they have been redesigned and optimized for 100mm builds, and are entirely new versions in the case of the stingray 100 and the super stratos D100.
Files are provided with a restricted license for personal, non commercial use only. You may make as many copies of this item for yourself and for your family and friends as you would like, but selling or distributing this file or manufacturing products derived from this file for commercial purposes is explicitly prohibited. We are a tiny company, and we love to make cool models to share with the world....help keep us from flipping burgers instead by respecting and incentivising our intellectual production.
Older or branded versions of this design or other files may be found at http://www.thingiverse.com/exosequitur/designs
Custom or promotional branding is available for your brand or event!  contact us as sales@threedsy.com