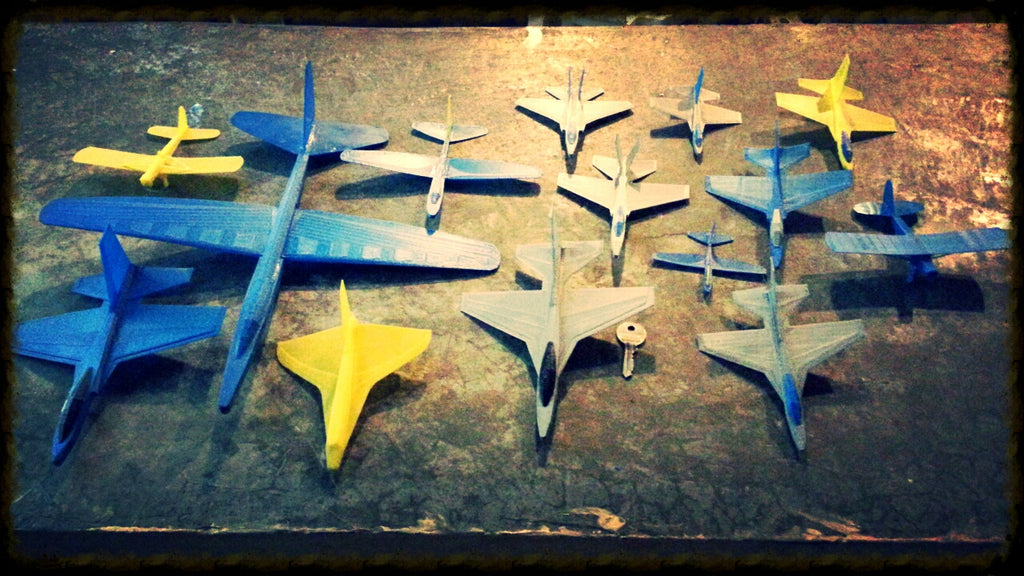 All Gliders Digital Download -- Save 60% over individual purchases!
$14.99 $38.92
If it's on this site, flies, and does not have a propeller or other type of built in propulsion, it is included in this package. All of our printable gliders, all for one low discount price! Save 60% or more over individual purchases!
Files are provided with a restricted license for personal, non commercial use only. You may make as many copies of this item for yourself and for your family and friends as you would like, but selling or distributing this file or manufacturing products derived from this file for commercial purposes is explicitly prohibited.
We are a tiny company, and we love to make cool models to share with the world....help keep us from flipping burgers instead by respecting and incentivising our intellectual production.
Older or branded versions of this design other files may be found at http://www.thingiverse.com/exosequitur/designs
Custom or promotional branding is available for your brand or event!  contact us as sales@threedsy.com